Regional Quarterfinal Result Itasca Wampus Cats 24, Lipan Indians 37 Congratulations to Coach Littleton and the Wampus Cats on a great season.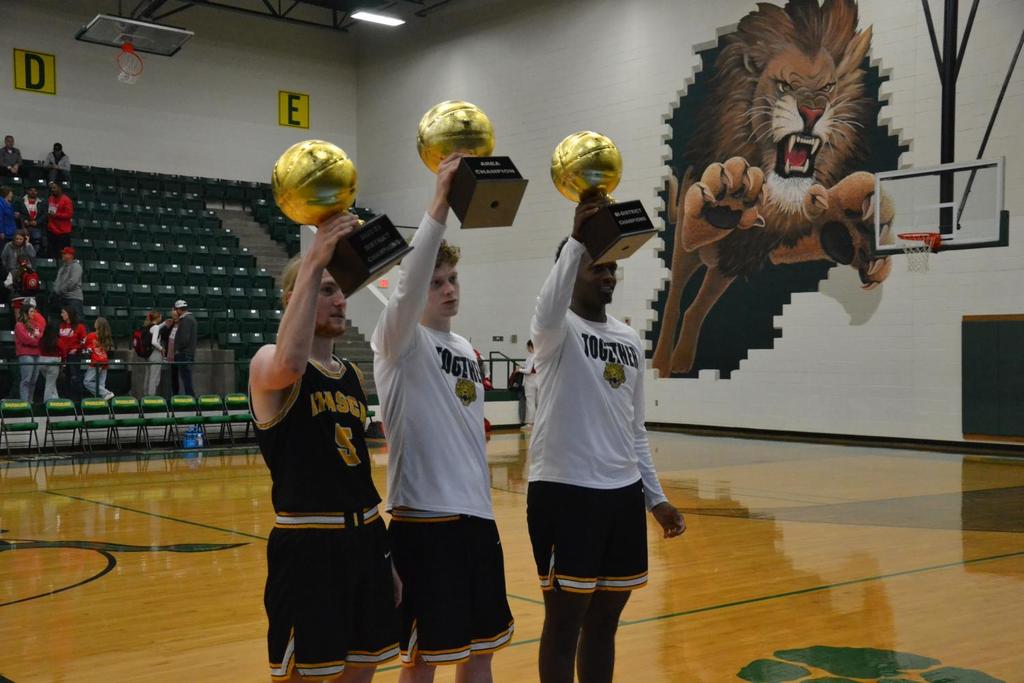 2023 Wampus Cat Baseball Invitational Thursday, March 2 - Saturday, March 4 Schedule:
https://5il.co/1pvz3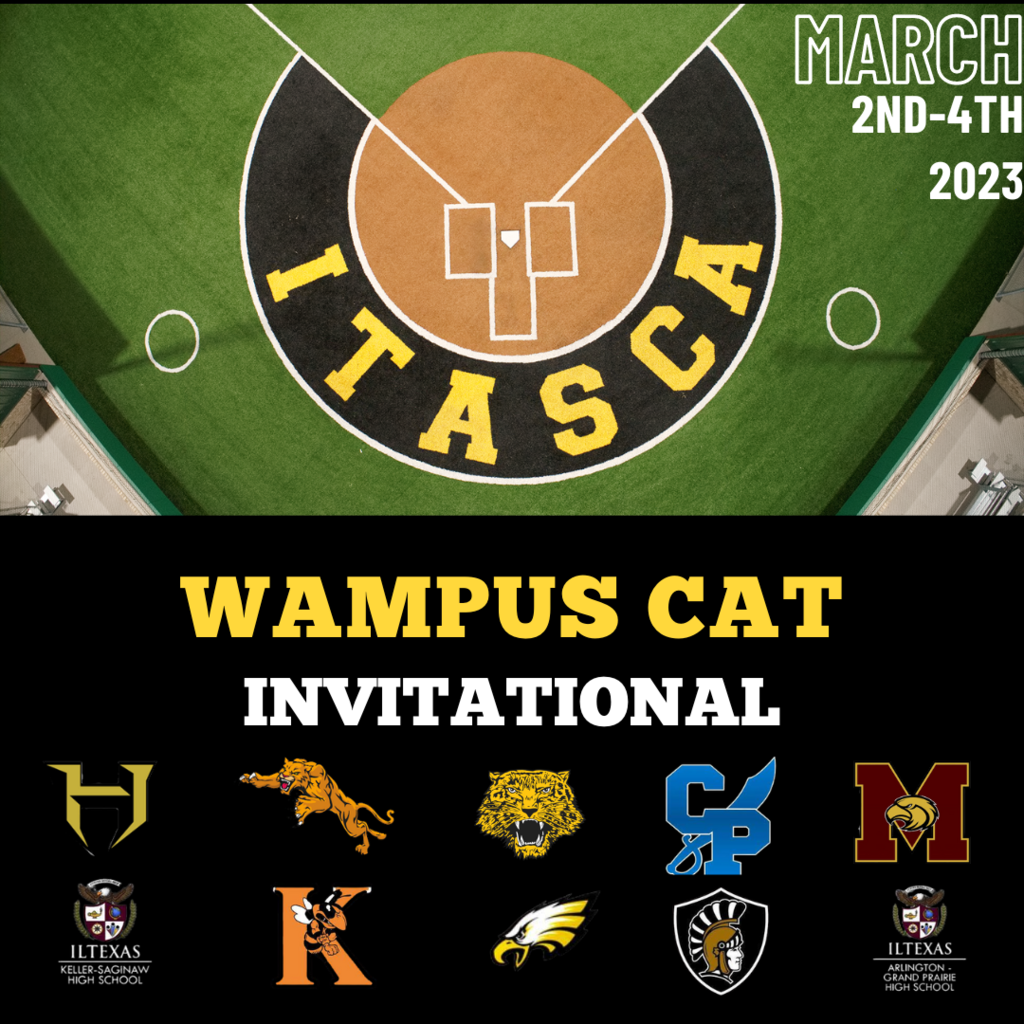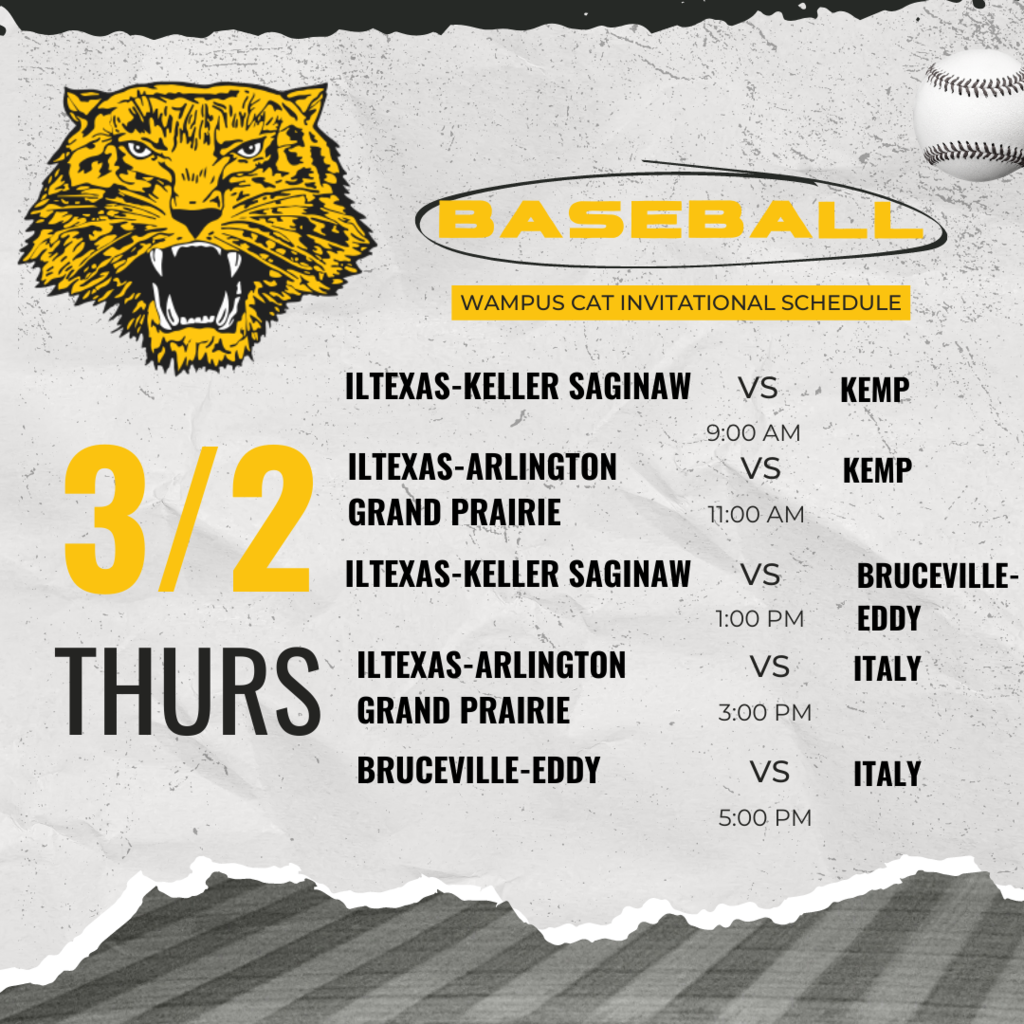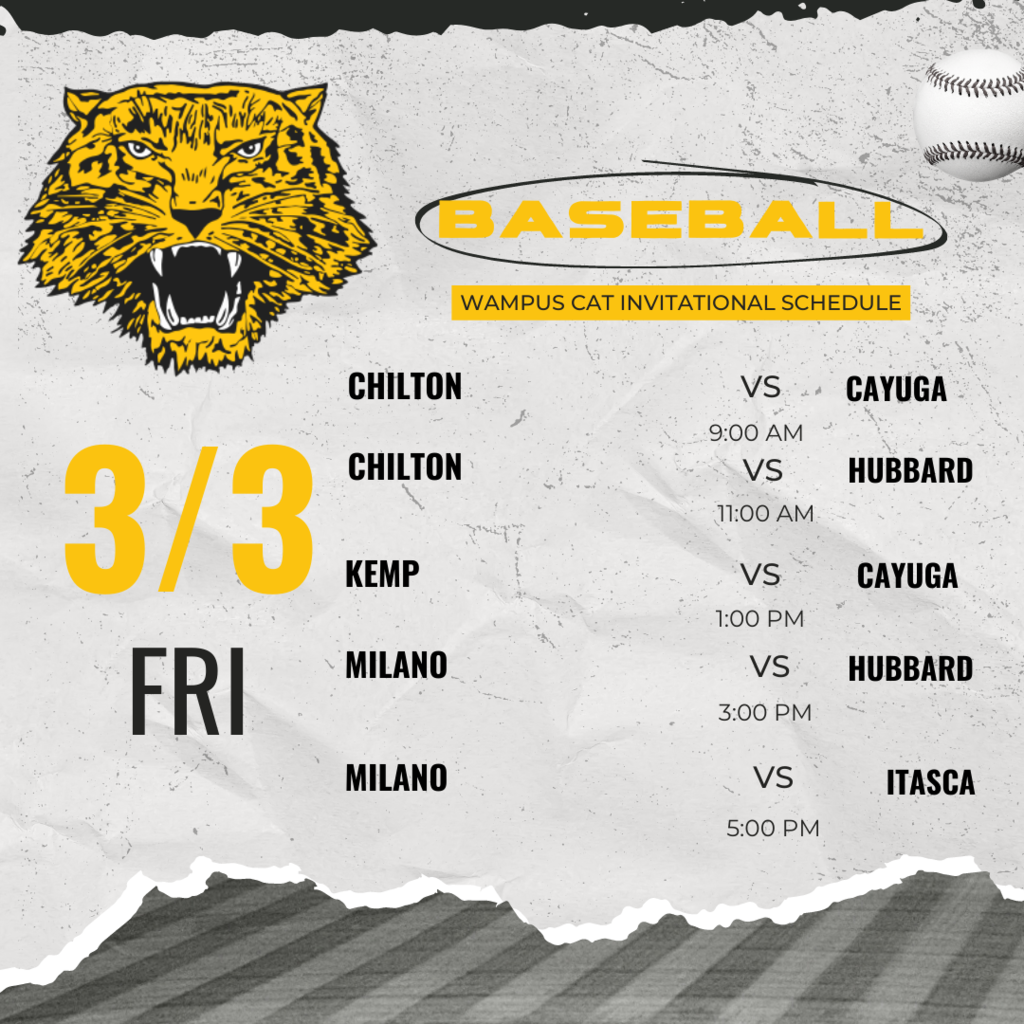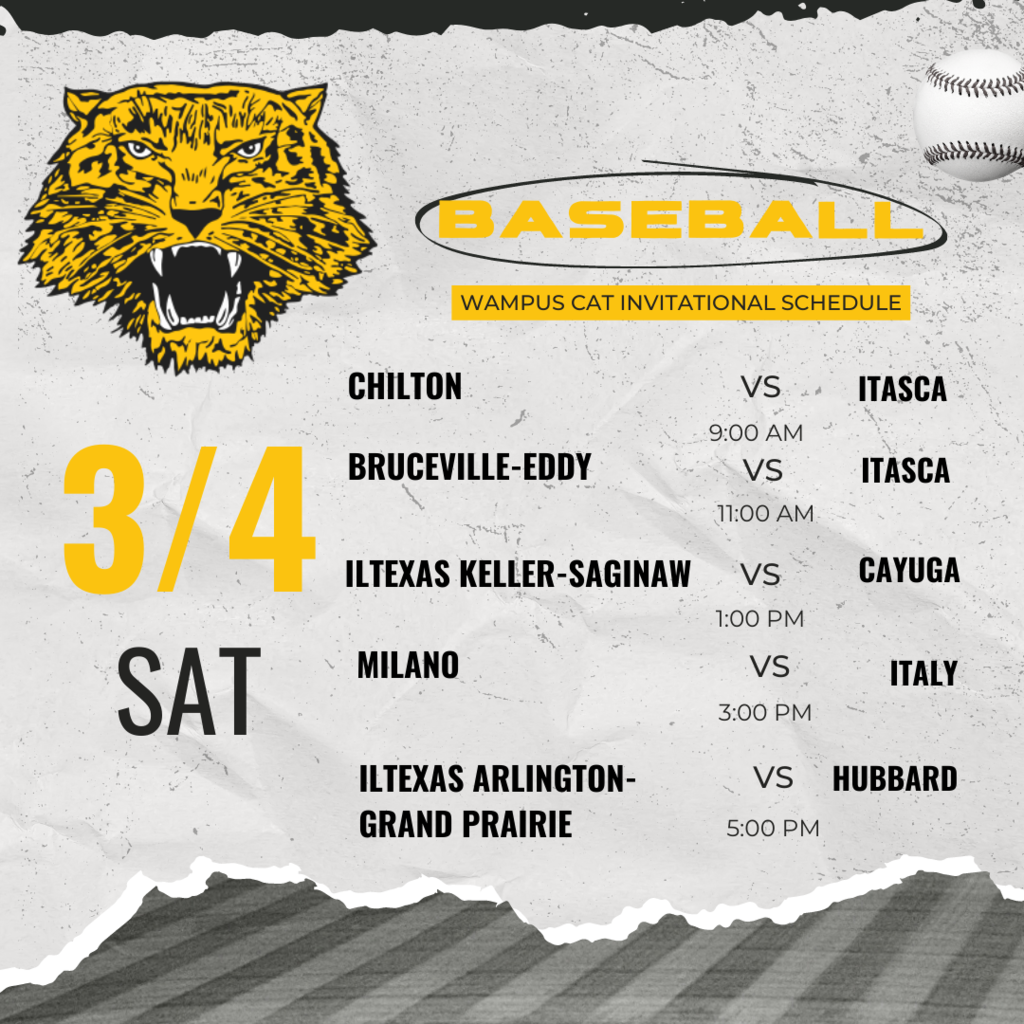 *Softball Schedule Change Correction" The game against Meridian on February 28th has been rescheduled to March 1st at 5:30 pm.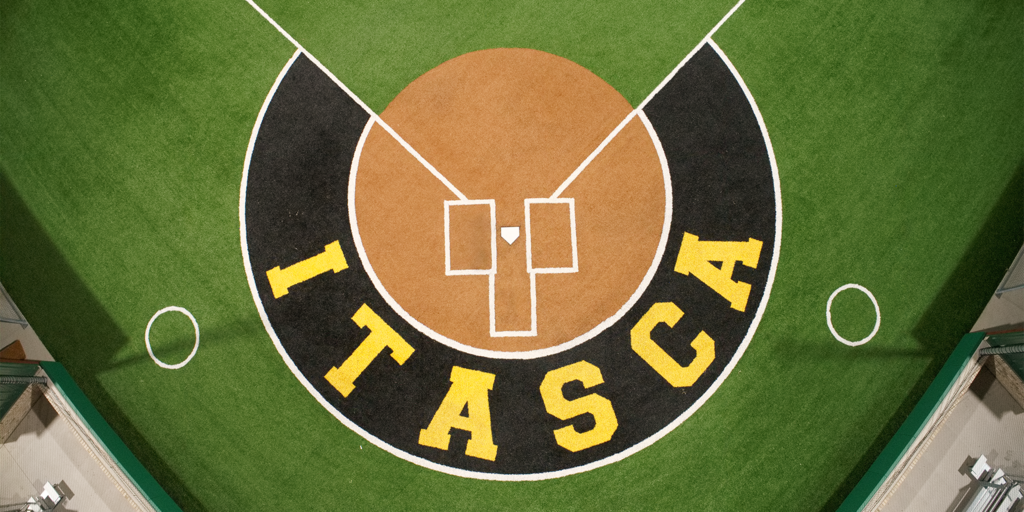 Regional Quarterfinal Boys Basketball Playoff Game Itasca Wampus Cats vs. Lipan Indians Tuesday, February 28, 7:00 PM Aledo High School 1008 Bailey Ranch Rd, Aledo, TX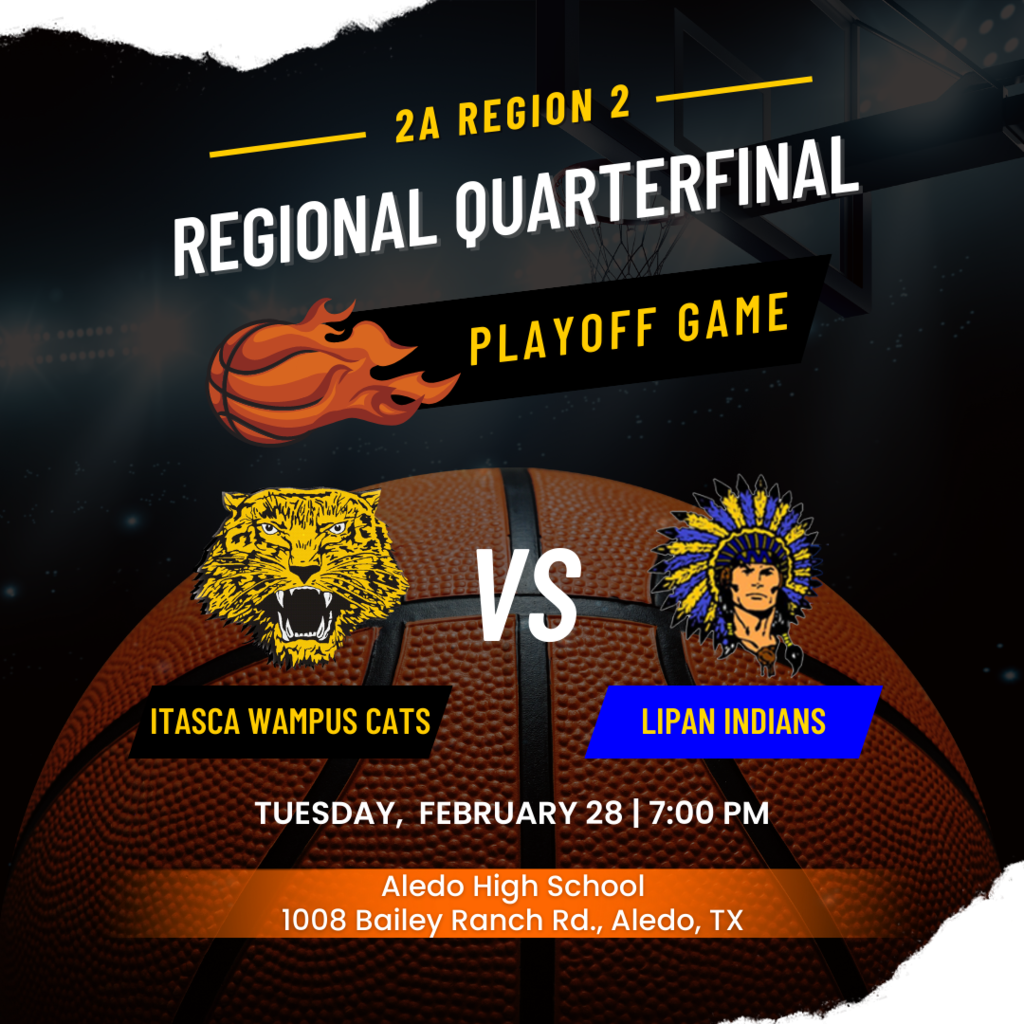 HS Reminder: Tomorrow is spring picture day for Band, Basketball and Powerlifting. 

Back-to-back Area Champions! Itasca Wampus Cats 49, Albany Lions 42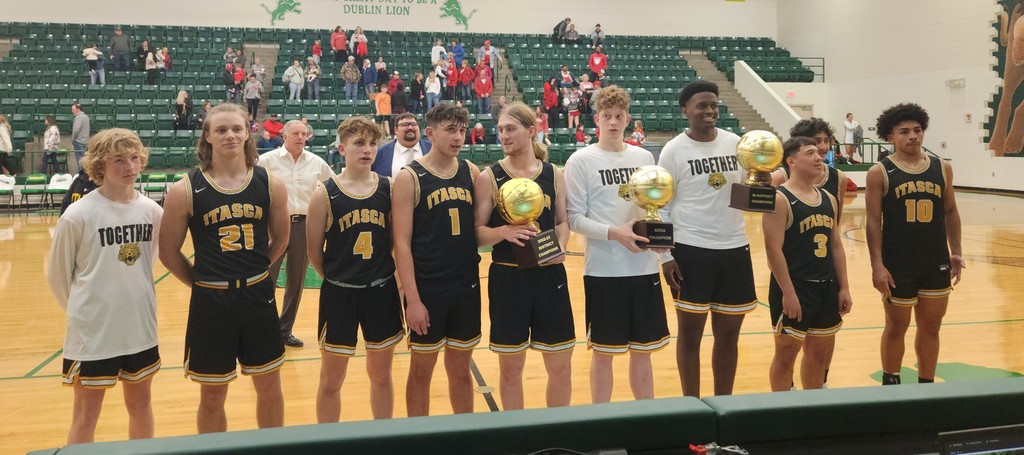 Varsity Boys Track Meet Results from the Rice Bulldog Invitational Thursday 2-23 Congratulations to the Varsity Boys Track Team for their Runner-up finish at the Rice Bulldog Invitational last night. Team- Runner-Up Individual medals/place- 3200-meter Run- Jesus Castillo 3rd place 1600-meter Run- Jesus Castillo 4th place 200-meter Dash- Justin Ludwig 2nd place, Hongjian Ren 6th place 400-meter Dash- Roy Perales 3rd place, Joseph Gurrusquieta-5th place 800-meter Run- Michael Flores 2nd place, Roy Perales 5th place 110 High Hurdles- Andres Cruz 4th place 300 Int. Hurdles- Robert Ford 1st place 4 X 200-meter Relay- 2nd place Hongjian Ren Justin Ludwig Ayden Brown Robert Ford 4 X 400-meter Relay- 2nd place Ayden Brown Justin Ludwig Michael Flores Robert Ford Shot Put- Adan Garcia 8th place Discus- Adan Garcia 7th place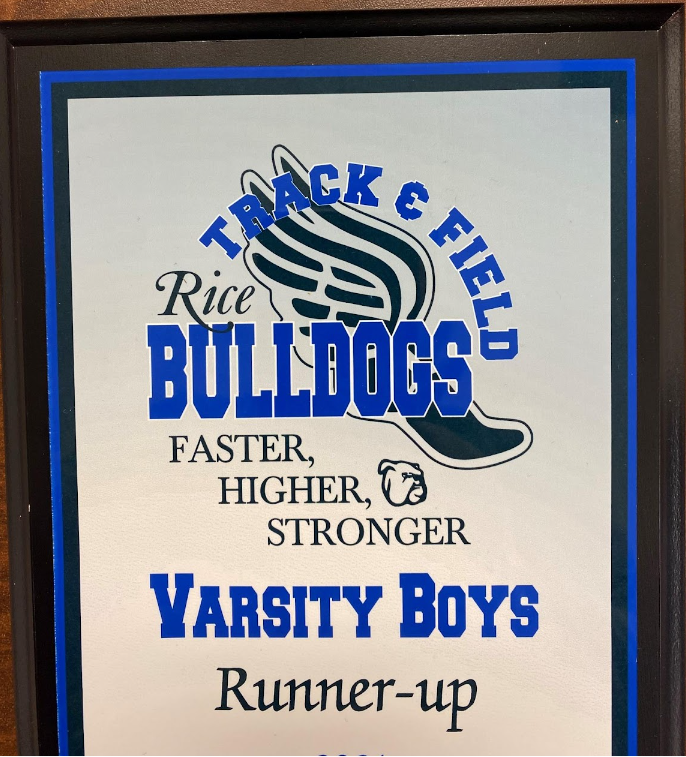 These kids all did a great job at solo and ensemble this weekend. Gwen, Paisley, and Analicia did very well on their trio. Joseph advanced to state on his solo. Gwen, C.J., Madi, Wesley, and Joseph advanced to state with their woodwind ensemble.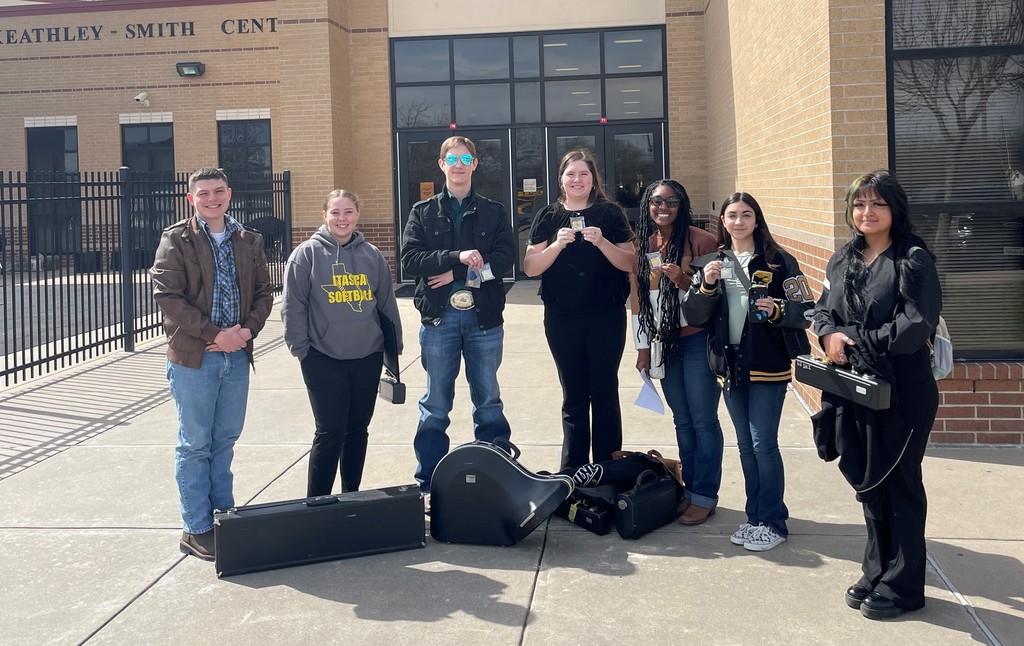 Community send off: Itasca come out and send off our Boys Basketball Team as they head to Dublin for round 2 of the state playoffs. Meet outside the SEC at 2:15 and let them know the whole city is backing them.

Area Playoff Boys Basketball Game Itasca Wampus Cats vs. Albany Lions Friday, February 24, 7:00 PM Dublin High School 2233 Hwy 6, Dublin, TX 76446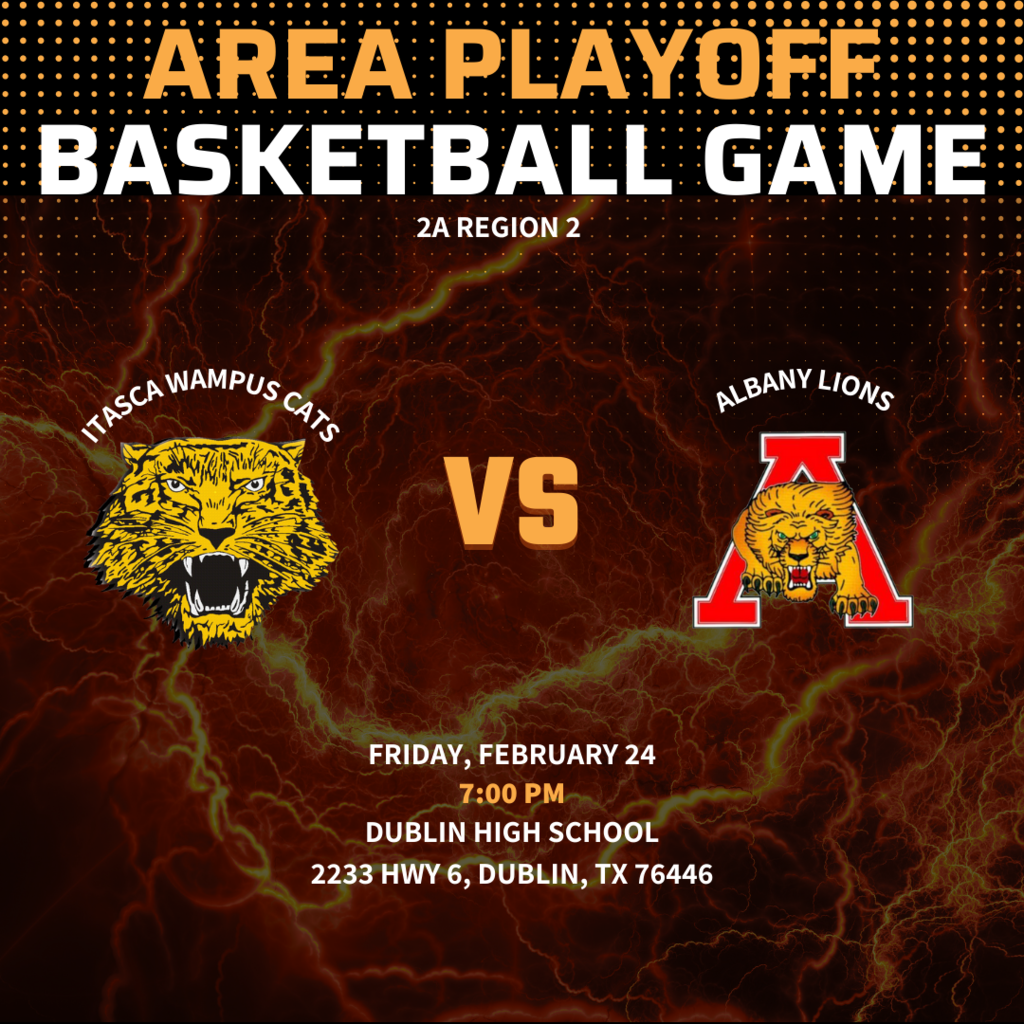 *Baseball Schedule Change* The baseball game scheduled for tomorrow, 2/24 at ILTexas Keller has been cancelled.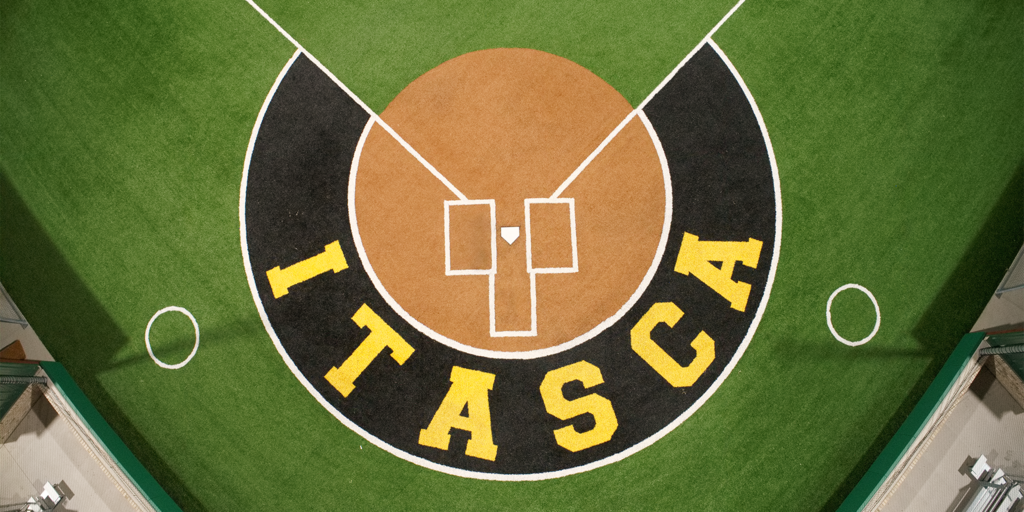 Congratulations to Henry Bowman for earning 6th place at the Combined Conference (1A -3A) State Film Festival for his Documentary. "Bravo Battery" is a brief glimpse into the lives of 8 Korean veterans and their annual trip to Florida where they reunite.

Back-to-back Bi-District Champions! Itasca Wampus Cats 57, De Leon Bearcats 21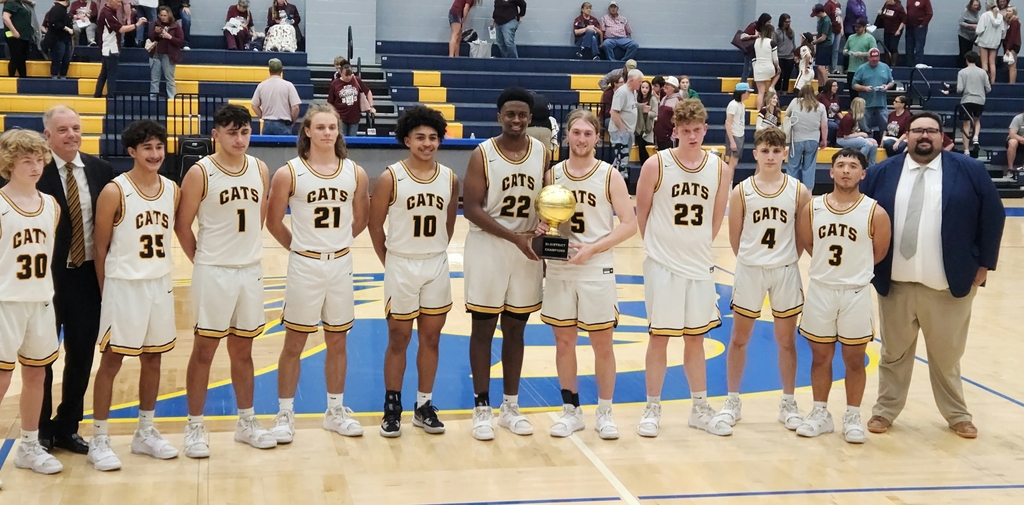 Congratulations to Makala Rodriguez for qualifying for the Regional Powerlifting Meet! The 2023 THSWPA Region 2 1A/2A Powerlifting Meet will be held at Bosqueville High School on Saturday, February 25.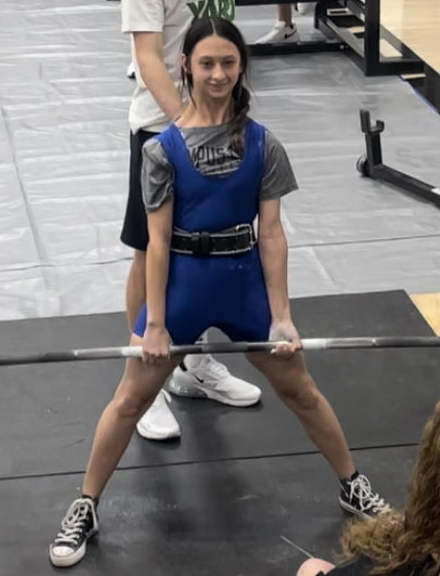 *Softball Schedule Change* Tomorrow's softball game vs. Italy has been rescheduled for Wednesday at 4:30 in Italy.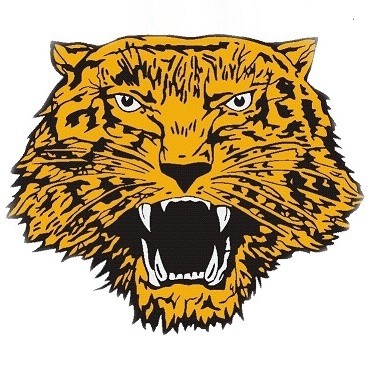 Itasca Middle School Students will not attend school Friday, February 17th, or Monday, February 20th. When students return on Tuesday, February 21st, they will begin taking their STAAR Interims and Benchmarks. These are scheduled through Friday, February 24th. There will be no early morning Athletic practices for our 7th and 8th graders on these days. Please drop your students off in the front of the Middle School building at regular school drop-off time. If your student wishes to eat breakfast, please make sure they arrive in time to go to the cafeteria to do so. Please do not hesitate to call our office if you have questions about this information.

Itasca ISD celebrated it's School Resource Officer, Deputy Phillips on Wednesday, February 15th - SRO appreciation day. Thank you for all you do to keep us safe year round!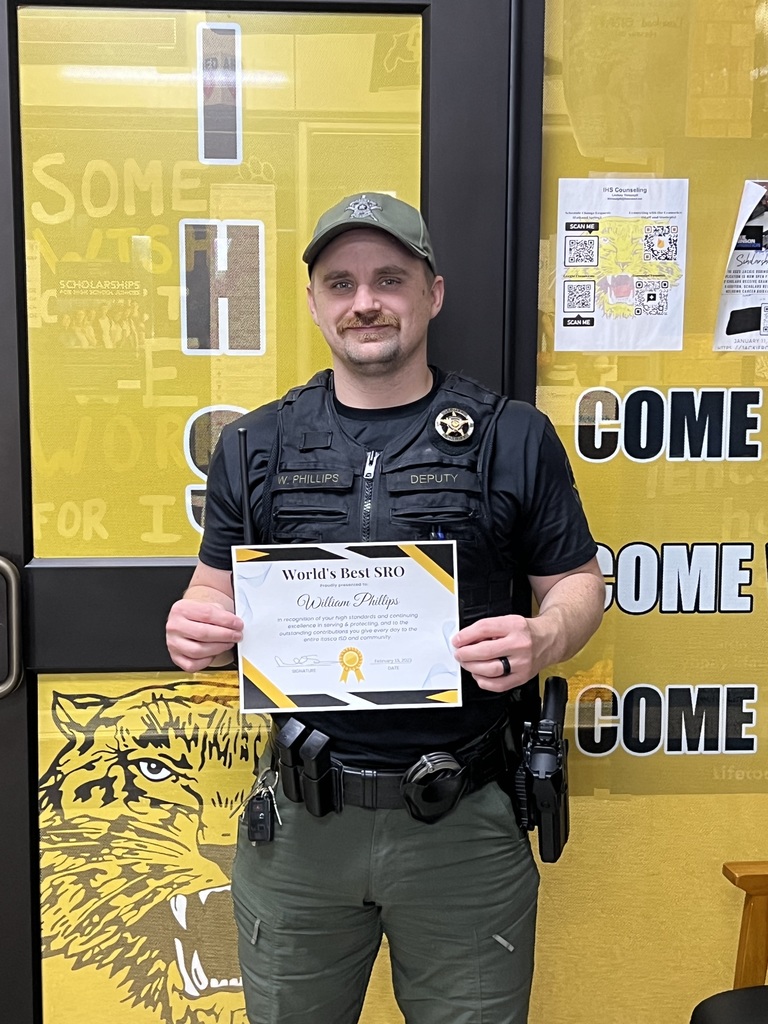 *Baseball Schedule Changes* Tomorrow's (2/17) scrimmage is now at 4:30 in Axtell, and Monday's (2/20) game against Whitney is going to start at Noon.