Meridian has one girls team in their MS, therefore there will only be one MS girls game here in Itasca tomorrow starting at 5pm.
Good Afternoon Itasca ISD. Due to Covid-19 surge there will only be 1 basketball game played tomorrow evening in Meridian. Junior High Boys' will play at Meridian HS at 5pm. I hope everyone has a Blessed Day!!

The Itasca ISD School Board recently approved the purchase of new Band Uniforms for the Itasca High School Marching Band. Band uniforms have a life-span of approximately 10-15 years. The previous uniforms had been used for 13 years.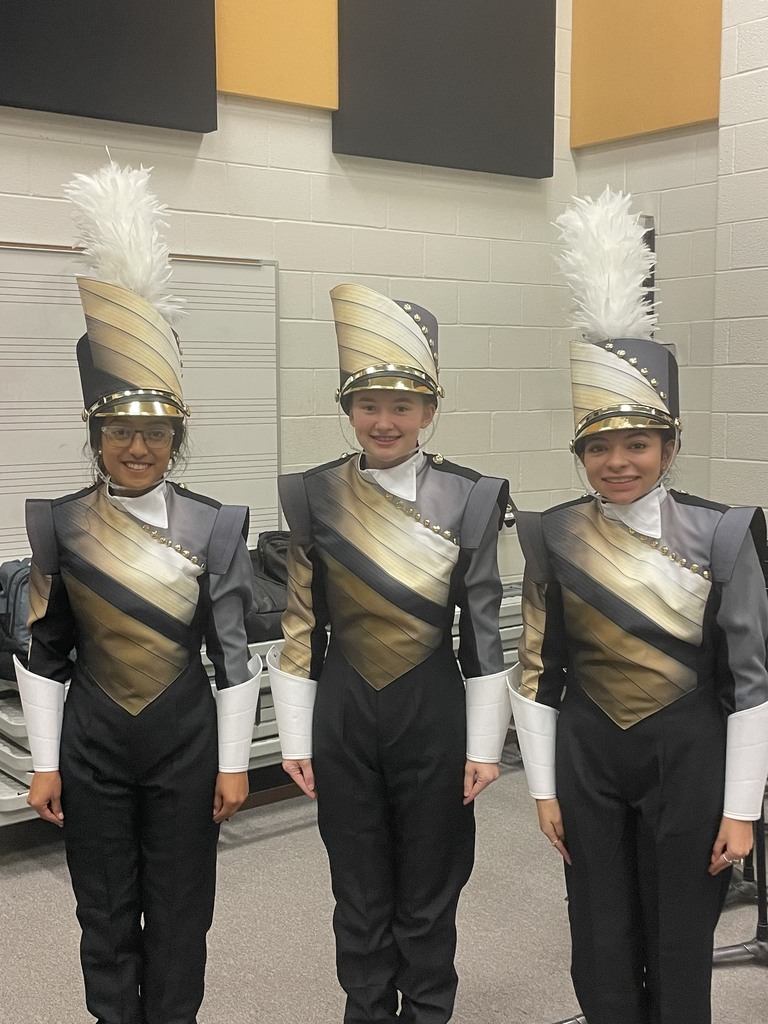 Big wins for the Lady Wampus Cats (33-31) and Wampus Cats (84-14) last night! Very proud of these student athletes!

The Itasca High School Cheerleaders participated in the Texas State UIL Spirit Competition on Thursday, January 13th in Ft. Worth . The cheerleaders did a great job of representing Wampus Cat Pride.
Meridian has one girls team in their MS, therefore there will only be one MS girls game here in Itasca tomorrow starting at 5pm.
Due to the recent COVID-19 surge, visitor access to campuses during the school day will be limited to school business purposes only. Itasca ISD appreciates your help and understanding as we work to keep our students and staff as safe as possible. Please contact your child's campus if you have any questions.

https://forms.gle/FD6PfRScwq3aA8yB6
The Itasca ISD Board of Trustees is asking for input into the search for a new superintendent. The Board believes that feedback from community, parents, and staff is a critical component to a successful search. Results will be shared with the Board as they build a final profile of the characteristics they are seeking for a future leader. Please take a few minutes to complete the short survey and assist the Board in this important undertaking. Thank you.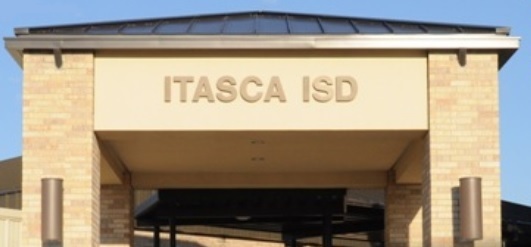 Reminder: Baseball for student athletes not playing basketball starts Friday 1/21/22.
Just a reminder that Itasca ISD will resume classes on Tuesday, January 18.
There will be no jv boys or girls games tomorrow. Therefore, the girls varsity game will start at 5:30 followed by the boys. Please come out and support both teams. It will be in the SEC.
Due to covid issues there will be no jv girls game on Tuesday night against Meridian in Itasca. That means the JV boys play at 5, followed by the girls varsity, and then the boys varsity.
Game day for HS Basketball! Jv boys tip off at 5, Varsity girls to follow, and Varsity boys after that! Come out and support these kids as they take on Italy! It's a great day to be a Wampus Cat!

MS Girls will play two games today vs Italy tip off is 5 pm. MS Boys will play one game @ Italy tip off is at 5pm.

Itasca High School Varsity Cheer will participate in the UIL State Spirit Competition on Thursday January 13th at the Fort Worth Convention Center. They will perform at 11:32am. Please cheer on our girls!! #gocatsgo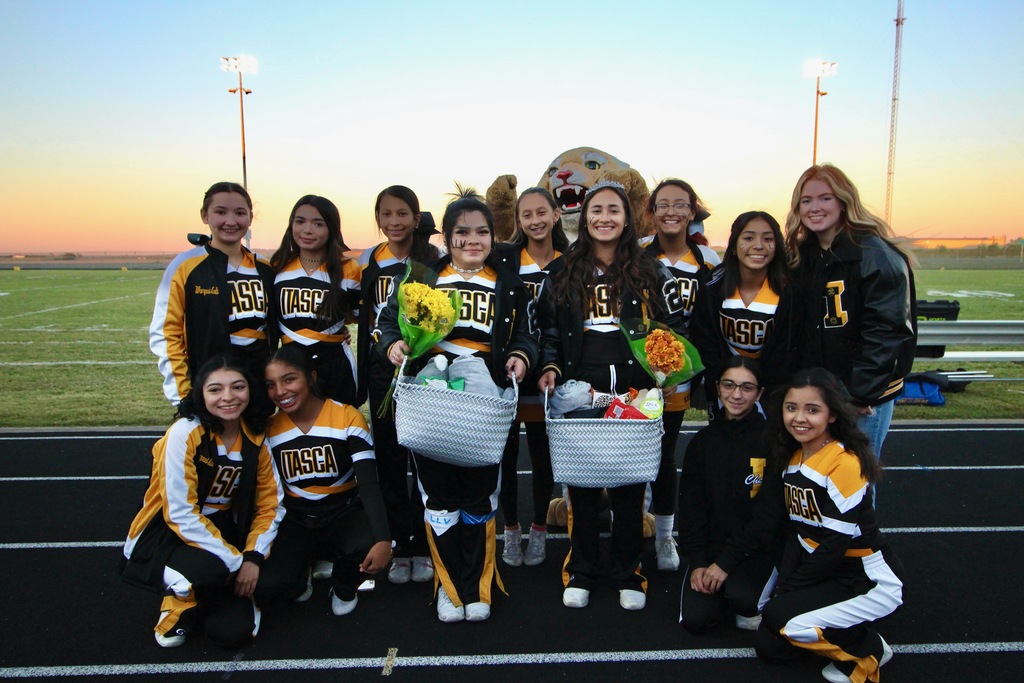 Powerlifting practice at 10:30 tomorrow. 1/13/22

Athletic update regarding school closure- As of today we will play MS and HS Basketball Games as scheduled Thursday Jan. 13th and Friday Jan. 14th. The only change we will make to our basketball schedule is our MS Girls Basketball teams will not play in the Hillsboro Tournament scheduled for Sat. Jan. 15th. Our HS Basketball teams will practice on Thursday and HS Softball will practice on Friday.

Due to the recent surge in Covid cases, Itasca ISD will be closed Thursday, January 13th through the Martin Luther King holiday Monday, January 17th.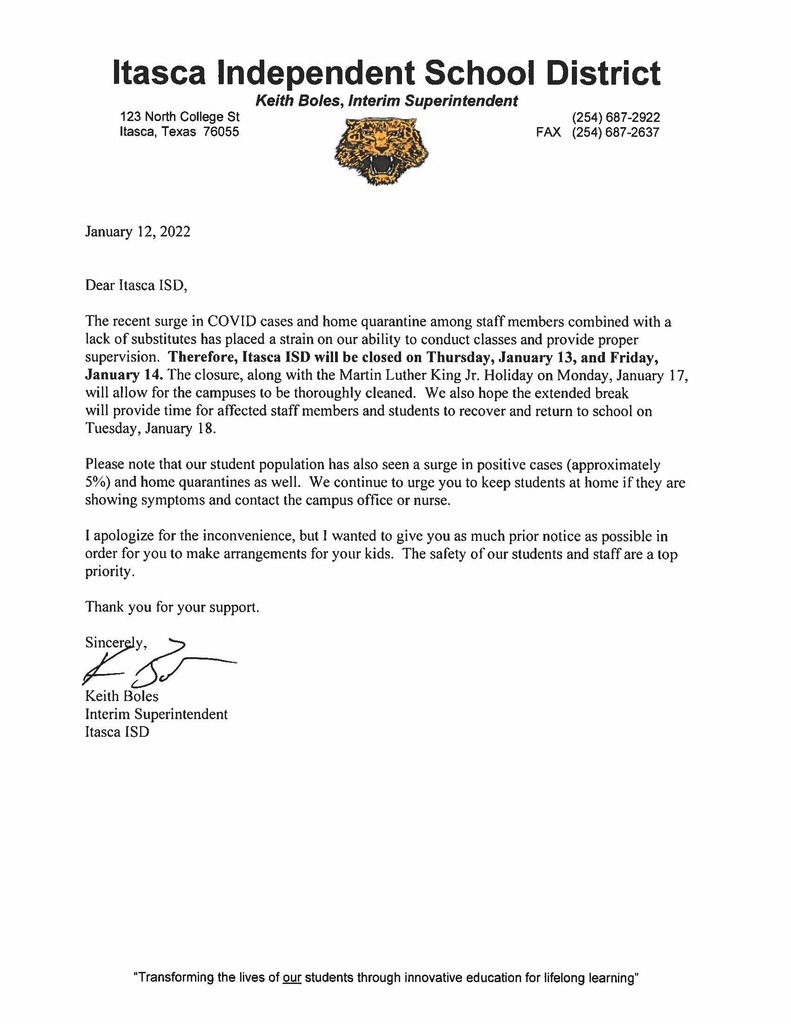 Softball practice starts Friday January 14th. Wish the ladies good luck as they embark on the upcoming season.