Statement from the Itasca Board for Trustees: The Board of Trustees met today to take immediate action to suspend Superintendent Michael Stevens from his role as Superintendent of Schools. The Board took this action in response to the arrest on Thursday, June 1st of Mr. Stevens. We are working diligently to resolve this situation in accordance with our legal counsel. The Board has appointed veteran Superintendent Keith Boles to serve as the Interim Superintendent starting tomorrow, June 6th. Mr. Boles previously served in the district in this capacity and is well known and respected by our community. Last and more importantly, the Board is confident that based on all facts known to date, there are no connections between the allegations made against Mr. Stevens and students at Itasca ISD. Our students are safe and will continue to thrive and succeed with the dedicated attention and service brought by our outstanding parents and staff.

Reminder: Workouts are still scheduled to start at 10 am. All boys and girls athletes 6-12 grades are welcome to attend and begin preparing for the 23/24 season!
If your student is attending summer school at the high school, we will have a delayed start for the first day only. Classes will begin at 10 am on 6/5/23.
On June 1, 2023, the District was contacted by a detective with the Harris County Sheriff's Department. According to the detective, Superintendent Michael Stevens was taken into custody. Until more facts are confirmed, no further information can be shared. The Board of Trustees will be convening a meeting to review this matter and take appropriate action.

Itasca Band News: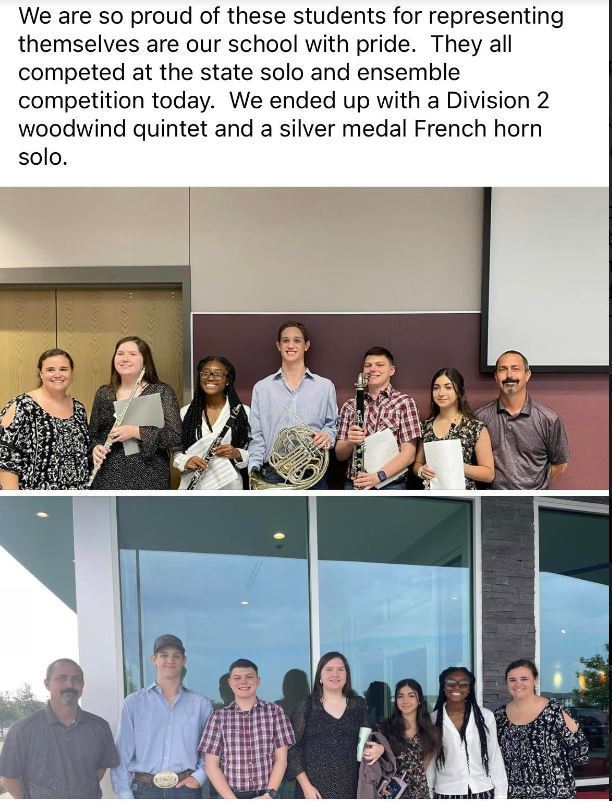 REMINDER: Noise makers, signs, bouquets, etc. will not be allowed into tonights graduation. Feel free to give any of these things to your celebrated graduate outside after the ceremony. Doors Open at 7:00 pm. Floor seat doors lock at 7:25 pm.
Yearbook Announcement: We will have a "Summer Pickup Date" when the 2023 yearbooks arrive! Be on the lookout for an announcement! I will also have the senior baby photos to give back to the parents/guardians! Everyone have a great summer!

Reminder: High School Students who will be finishing their exams tomorrow should bring their Chromebooks and chargers to turn in to the technology department afterwards. We will also be setting up a station in the HS conference room for most of the morning for easy check in.
Parents and guardians of graduating seniors. Please look over the attached image to familiarize yourself with the events that your student(s) has/have coming up for the remainder of the week. Hope to see you there! To view go to the app, district webpage, or social media

Itasca ISD welcomes a new athletic trainer - Cydnei Wells

Wampus Cat Basketball Camp June 5, 6, 7 Girls: 5th-12th Grades Boys: 5th-8th Grades For more information contact: Coach Wells at 903-922-1361,
iwells@itascaisd.net

Required Immunizations for incoming 7th Graders. Students will be unable to enroll and start school in August 2023 without their Meningococcal and Tdap vaccines. For any questions, please feel free to reach out to Nurse Rea at 254-687-2922 ext. 148 or
srea@itascaisd.net
.

Required Immunizations for Pre-K & KG. Students will be unable to enroll and start school in August 2023 without them. For any questions, please feel free to reach out to Nurse Rea at 254-687-2922 ext. 148 or
srea@itascaisd.net
. Thank you.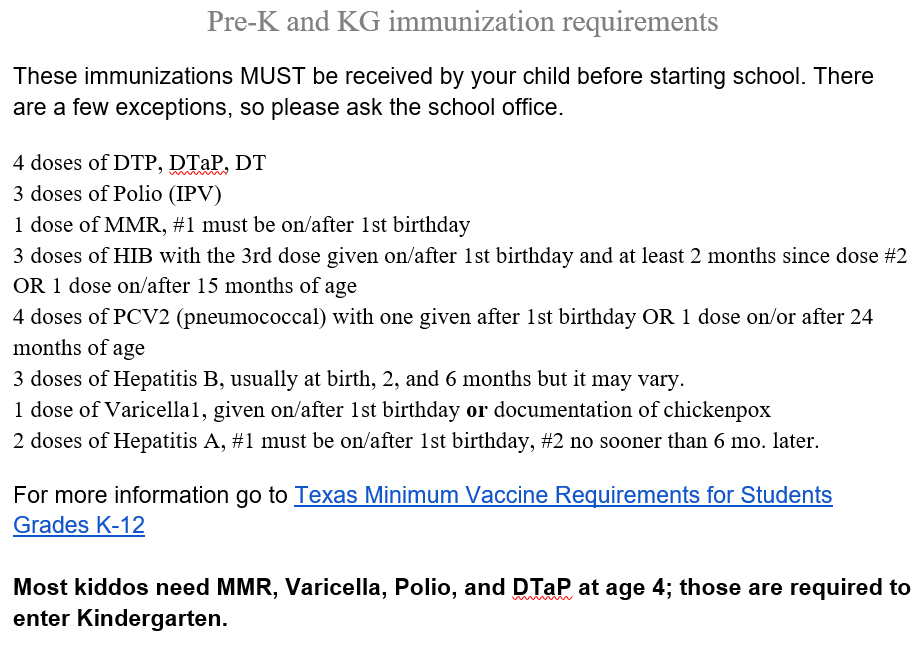 Due to the significant interest in tonight's Class of 2027 meeting will start in the Library.

Community Health Fair / Feria de Salud May 28, 2023 9:00 am - 1:00 pm 315 E. Elm St., Hillsboro, TX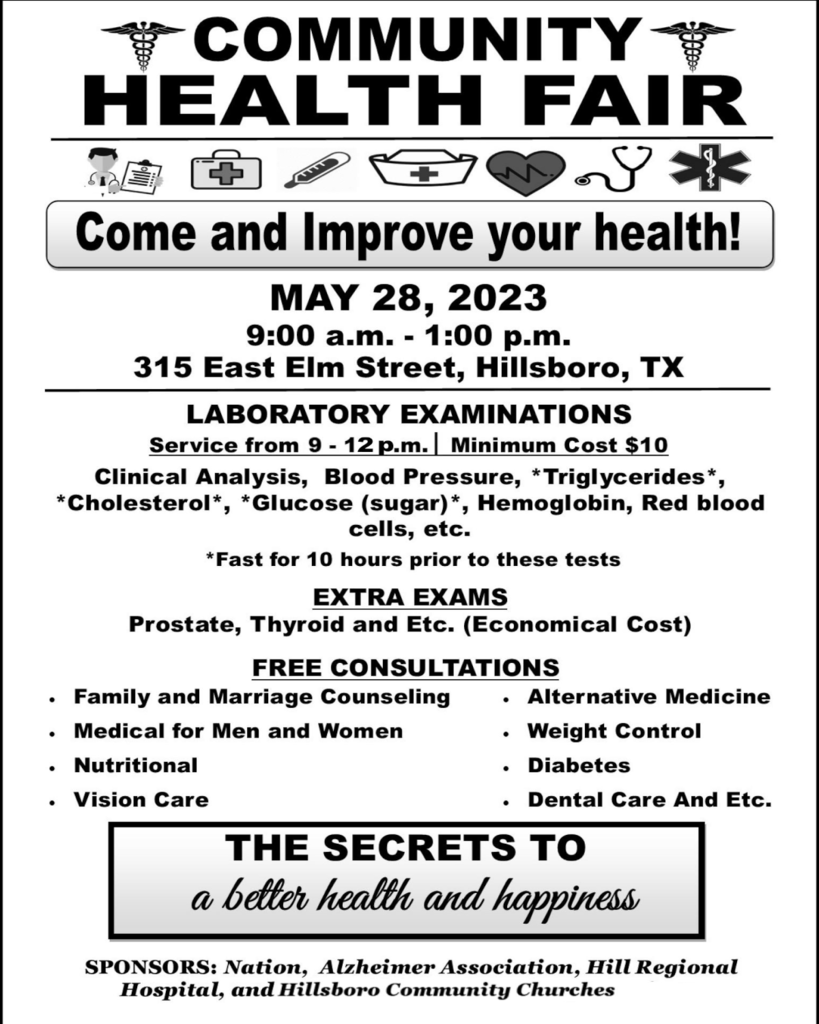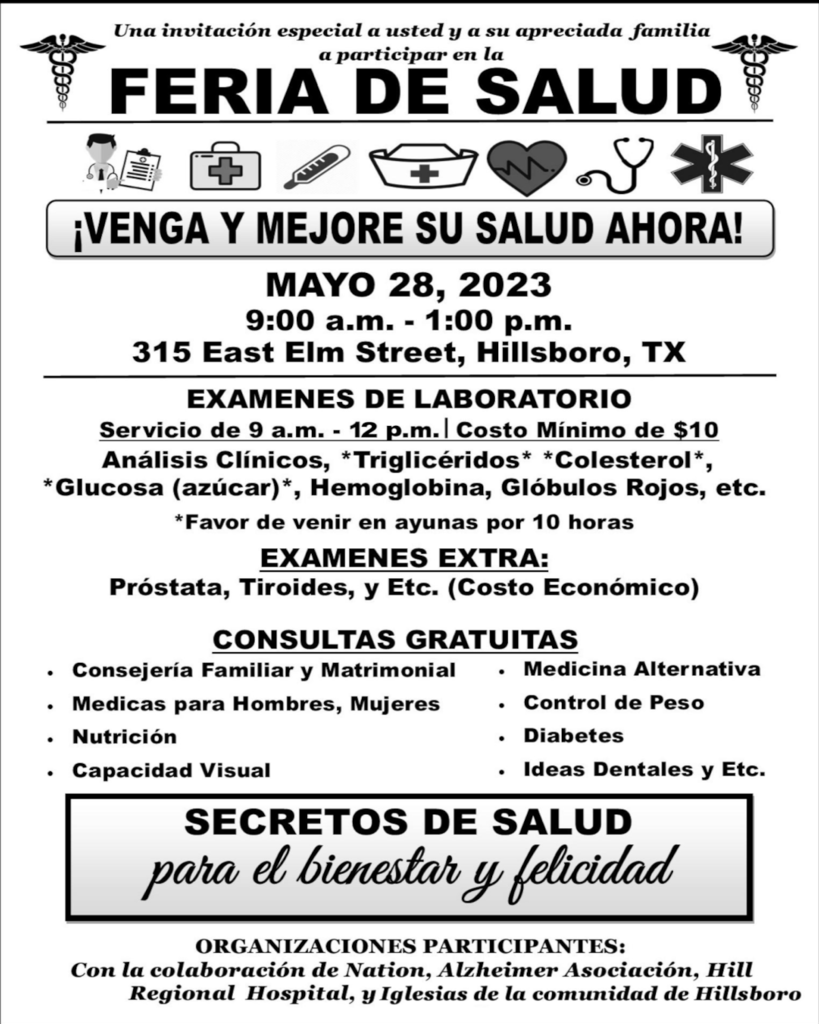 Itasca High School Class of 2027 Parent Meeting Available meeting times in Room 1 at the HS: May 18th from 6 - 7 pm May 19th from 10 am - 11 am, 12 pm -1 pm, or 2 pm - 3 pm Use the following link to sign up if you have not done so already.
https://signup.com/go/WPyNgjF

Reminder: for all students who will be 7th, 9th and 11th graders planning to participate in athletics or marching band next year. Tomorrow morning are school physicals. The cost is $30. A doctor will be on campus to get it taken care of for you so you won't be without and can't participate. Each of you have been given the necessary papers that need to be filled out and signed by a parent. These papers (physical form and a COVID shot form) need to be with you along with your cash in order to get a physical. Take advantage of someone coming to you.
REMINDER: Please come out and join us this evening as we recognize all of our graduating seniors at our IHS Senior Awards Ceremony. We will begin at 6 pm in the Itasca Special Events Center. Senior students, please arrive by 5:45 pm and take your seat on the stage.

Congratulations to Dakota Manaseri! Today she competed at the Area VIII Convention in Prepared Public Speaking and placed in the Top 5! This was her first year to compete and she was in the Ag Policy Category. We are so proud of her!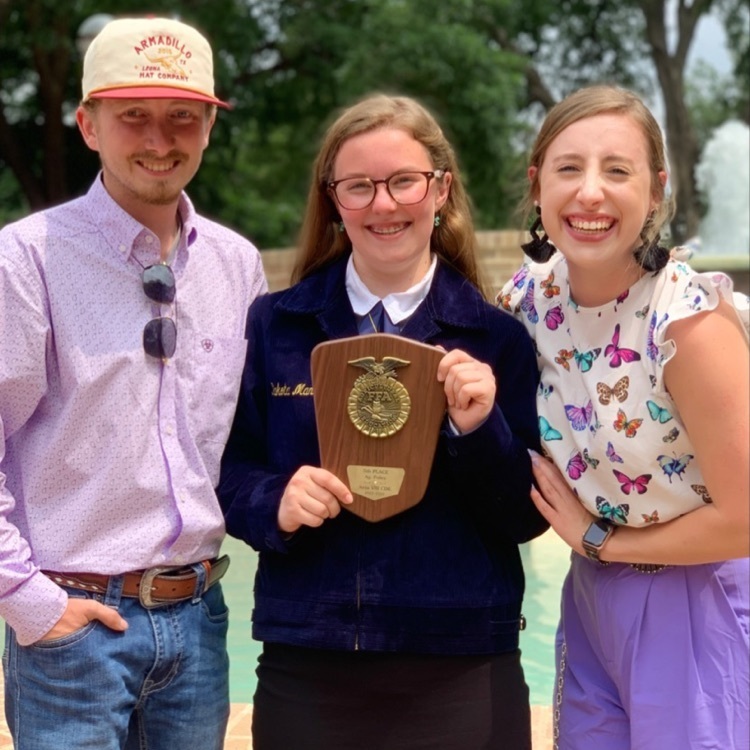 Itasca ISD welcomes a new head basketball coach for the 23/24 school year - Ryan Trammell!