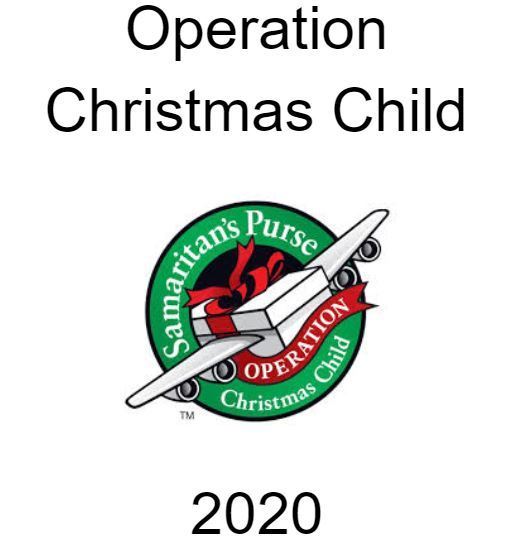 UPDATE - OPERATION CHRISTMAS CHILD 2020
Mark Parsons
Friday, August 28, 2020
Dear Itasca,
Since the break in our Operation Christmas Child 2020 plan due to COVID-19, we would like to make a valiant effort to still collect these needed items for the children who will benefit from your generosity. So, we will use the month of September and October to collect any/all items form our original list, with a particular focus on those items from the months of March-September.
https://docs.google.com/document/d/14g70C5osV3C8X6c_7clmrIyeTkMIQiINa7B8ntS3kZE/edit
Collection boxes will be placed on the front of High School and Elementary Campus porches (Middle School drop off can be done at the Elementary), and checked each day Monday-Friday.
Please help us help others all over the world!